22 January is Curry Day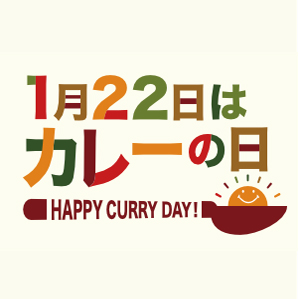 "Curry Day", which takes place on 22 January, is an institution.
It was named after the appeal made by the National Association of School Nutritionists in 1982, before the School Lunch Week, to offer curry, which was a favourite with children, on school lunch menus nationwide.
All member companies of the All Japan Curry Industry Association, will further expand their activities and information dissemination throughout the year, to contribute to the realisation of a prosperous and healthy consumer lifestyle for our customers, thanks to the establishment of "Curry Day".